Intentional and
Strategic Websites
for creative side hustling female service providers who wants to focus on their passion, purpose and profitability!!
"You never get a second chance to make a great first impression." 
Let's make that first impression count!!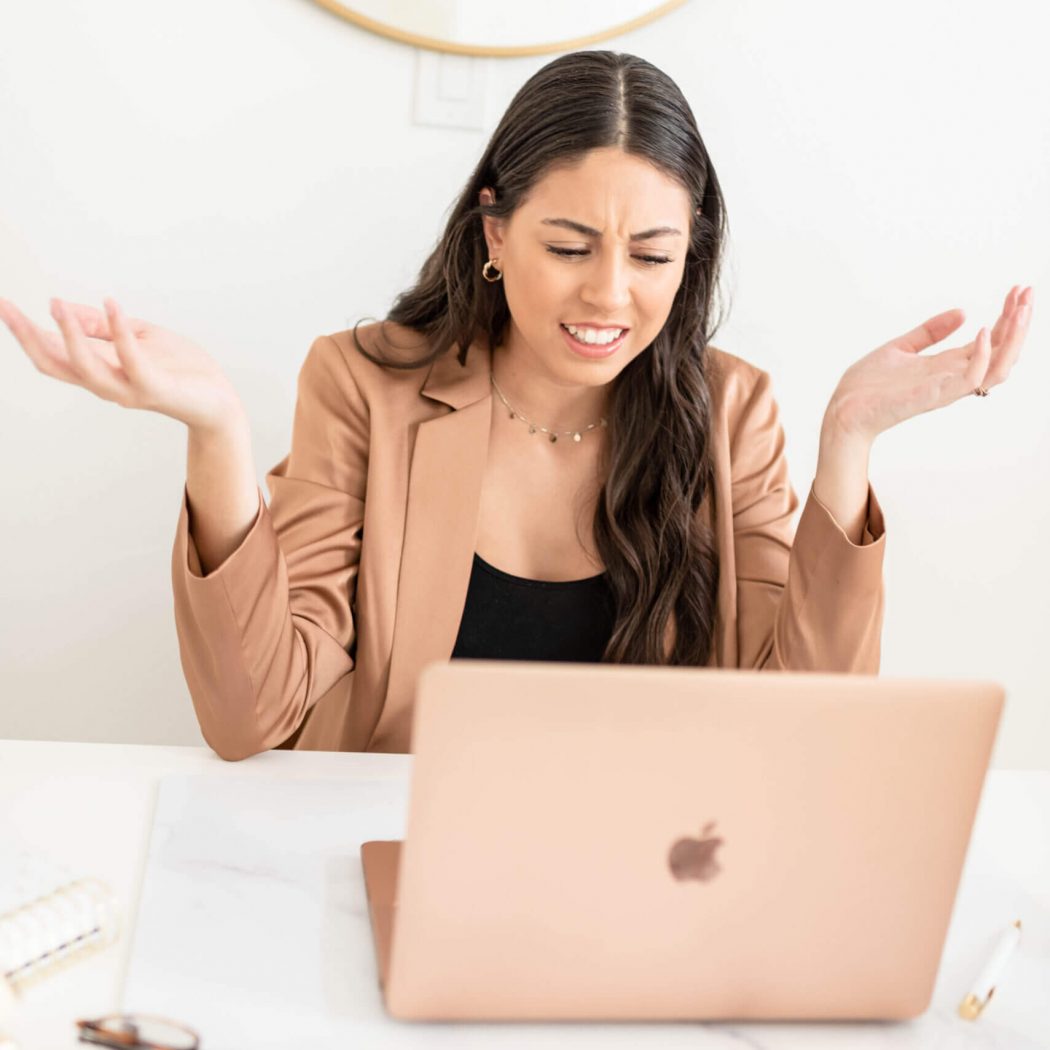 Does this sound familiar?
I need a website, but don't know where to start. I've spent hours trying to figure out if I should choose Elementor or Divi. I could have used that time on client work, working in my business or with my family binge watching Netflix like I promised.
I figured out how to create my website

but something

is

missing and just doesn't feel right.

I know there is more to creating a site, than just a font or logo, but I need help and I feel overwhelmed.
I'm super busy and I would much rather spend my time in my serving my clients than spending my time with all of this tech stuff.
I'm having trouble connecting and converting with visitors. It seems as though when they visit my site, I never hear back from them.
You could have used that same time and energy fiddling with your website and used it where you thrive.  In your zone of genius.  I mean after all, you are amazing at what you do!!  You know how to serve your clients and serve them well.  You also know how to get your clients results.  That's your superpower!!!
This is why I created my Signature Process so that I could help creative and passionate side hustling service providers like you focus on doing the things they love!!
Phase 1
Your Brand Strategy & Guide
Your brand goes beyond just logos and colors.  During this phase we will deep dive into your business, goals, mission, your positioning and more.  The goal is to attract the right clients so that so that you not only enjoy your business, but also while fully living in your life and purpose. Your website is your online home, it's important to build on a strong foundation.
Phase 2
Phase 3
I help side hustling female creative service providers design and develop strategic websites that are not only pretty, but also functional.
You're in the right place if:
You know you have a passion and a purpose and you're ready to share it with the world!!
You understand how important it is to have a website that is designed with strategy and intention.
You've tried doing it all on your own and, but now you're ready for an expert who will support and guide you.
Your website isn't meant to just be pretty, it's an extension of you and your business.  
You need it to help grow your email list, book clients (no more back and forth emails) and take payments. 
You want a website to not only function but also convert visitors into clients so that you can increase your profits. 
You need a site to function like your online home, it's like your your employee that never sleeps and works for you 24/7 so that you're not chained to your desk. 
My signature offer was created to help guide you to through the process of creating a website that goes beyond "just pretty."
Click the button below to find out more about my signature offer created for you.